Infographic Features Best Mobile Apps for Sensory Impairments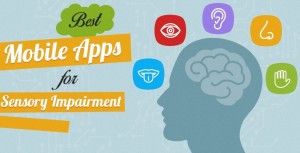 Home Healthcare Adaptations, a family-run company based in Dublin, Ireland that specializes in adapting homes for elderly people and those with disabilities, has released an infographic that Hearing Review readers may find interesting. The creator of the "Best Mobile Apps for Sensory Impairments" infographic, Michael Levy, managing director of Home Healthcare Adaptations, reported that the featured apps may be helpful for a range of people with sensory impairments or disabilities. Levy was careful to explain that his definition of a sensory impairment or disability is when one of your senses—sight, hearing, smell, touch, or taste—is no longer functioning normally, and a person does not have to have full loss of a sense to be sensory impaired.
The image here is excerpted from the original infographic to highlight the best mobile apps for the hard of hearing. To view additional information and infographics for other impairments, visit the Home Healthcare Adaptions website.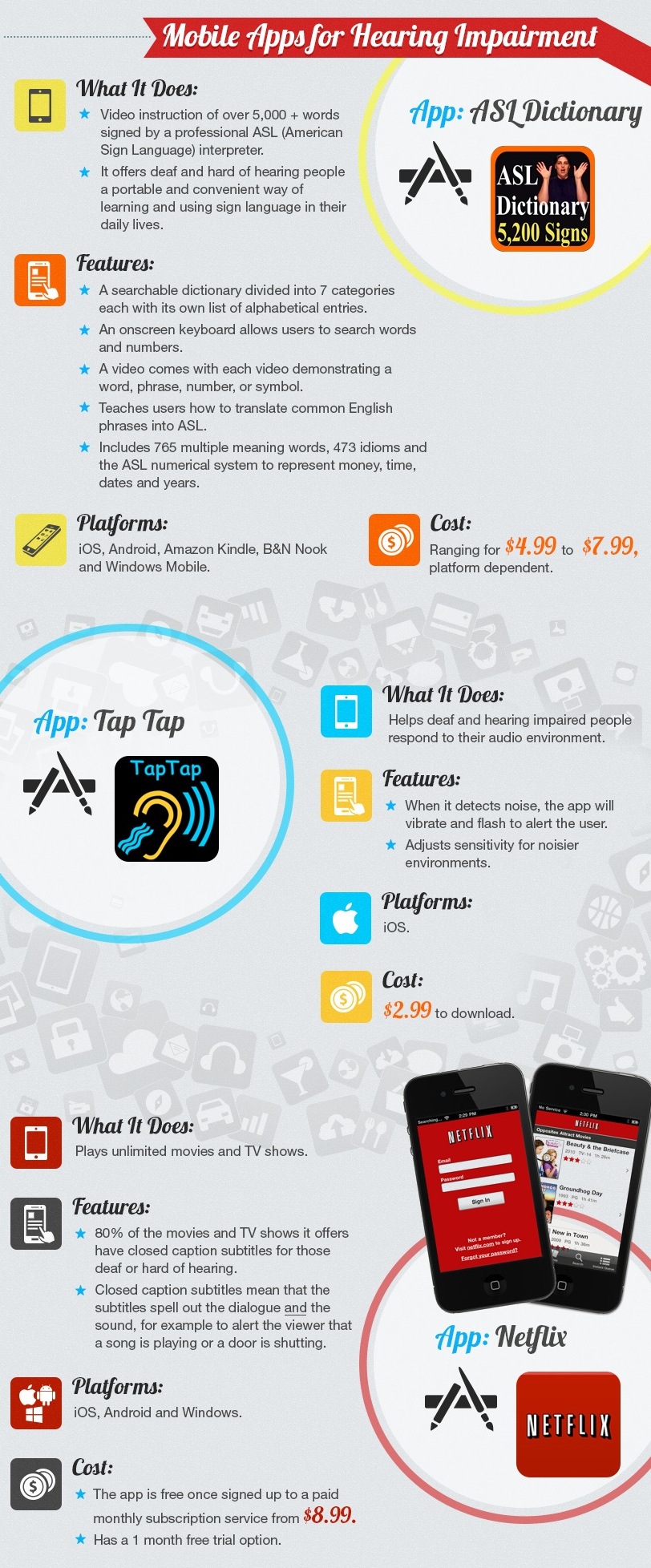 Source: Home Healthcare Adaptations, Michael Levy